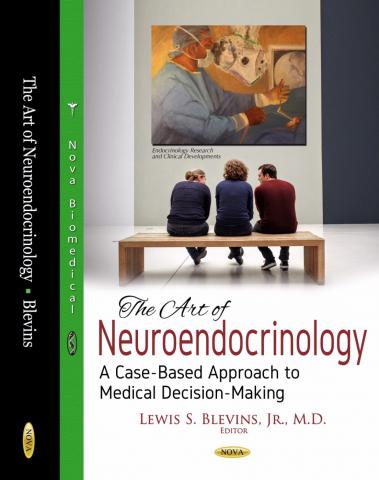 In a new reference guide, CCPD Medical Director Lewis Blevins Jr., MD, edits a collection of case illustrations that delve into the complexities of medical decision-making. Each case represents a unique and interesting aspect of the evaluation and management of patients with various pituitary disorders.
"The purpose of the book is to bring together the art of the practice of neuro-endocrinology, evidence-based medicine, pertinent clinical guidelines, and everyday problem-solving skills that we employ in the surgical and non-surgical evaluation and management of patients," said Blevins.
Experts in the field present an illustrative case study and a related reivew of the literature, discuss the diagnostic and therapeutic dilemma, share their thought processes throughout the medical decision making-process, and review the effect of their decisions and the outcomes of their patients.
As a physician, Blevins' main clinical interests are in the evaluation and management of patients with various disorders of the pituitary gland and hypothalamus. He has particular expertise in Cushing's syndrome and extensive experience treating patients with acromegaly, prolactinomas and other pituitary tumors, diabetes insipidus, hypopituitarism, and growth horomone deficiency.