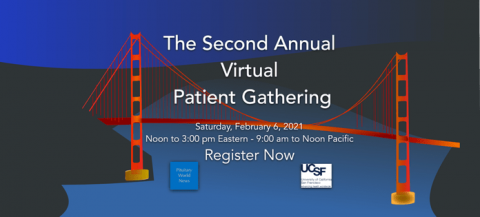 The second annual Patient Gathering sponsored by Pituitary World News and UCSF will go virtual on Saturday, February 6, 2021.
It will include 10 to 12 pre-recorded, patient-oriented lectures on various topics of interest to patients with pituitary disorders. On the day of the event, there will be three simultaneous town hall meetings followed by a plenary session with ample time for discussion and questions.
To learn more and register for this exciting event, please visit www.pituitaryworldnews.org.